Should you upgrade to "The New iPad?" -- impress.com
If you don't have an iPad, should you make the new iPad your first? If you already have an original iPad or iPad 2, is it worth upgrading to the new iPad? How about if you're using a BlackBery, webOS, or Android tablet, or a Windows netbook? To buy, to upgrade, or to skip and wait for the next one (or something else) is the bottom line for all of us. Is the new iPad just an iterative update or a must have, and for whom?
Here's what to consider.
US TABLET Sales Soar -- gigaom.com
Tablets still tend to be early adopter devices, but they're quickly becoming mainstream tools. By the end of 2014, one in every three Americans or 90 million users is expected to have a tablet, according to a new estimate by eMarketer.
iPad Makes Up 97.2% of Web-Browsing in U.S. -- mobileburn.com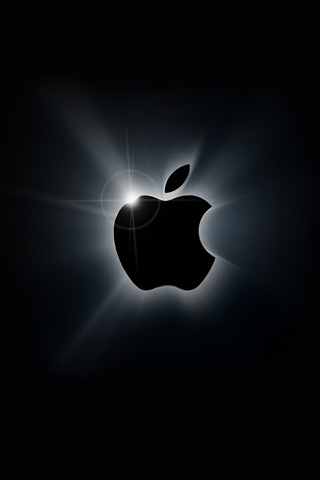 In addition to dominating the web usage for tablets, the iPad now accounts for more web usage than the iPhone, with 46.8 percent of total iOS traffic, compared to the iPhone's 42.6 percent.
Wowza!
Think the iPad is Big Now? -- gigaom.com
"The iPad may seem ubiquitous already, but I have a feeling that we may just be at the tip of the iceberg."
There's absolutely no doubt about it. I still remember the debate about whether there was a definable niche for a tablet when the iPad debuted. It's exciting to hear about industries proving this point in new & innovative ways every day.
Looking for some good suggestions for useful apps on the iPad & iPhone.  What are your top 5 faves?
AMAZON SAYS E-BOOKS NOW TOP HARDCOVER SALES — nytimes.com
"The fact that e-books now outsell hardcover books is 'astonishing when you consider that we've been selling hardcover books for 15 years, and Kindle books for 33 months,' Amazon's chief executive, Jeffrey P. Bezos, said in a statement."
A trend that will gain traction?  I still think there's something great about holding a book in your hands while you read it. 
Well, after a bit of debate with myself as to whether or not I would really get the kind of use I'd need to out of an iPad to make the purchase worth my while, I finally broke down and took the plunge.  I must admit, I'm pretty anxious for it to arrive.  
Not long ago, I would've been the person you'd hear saying that the iPad is for all intents and purposes just a bigger iPhone and that if you already owned a laptop, there isn't much point to spending more money on a device such as this.  However, the more video demos I watched, the more I began to realize that in this particular instance, the decision isn't much about having new features (though there are over 200,000 apps ready & waiting), but instead, it's really about function & convenience.  
Perhaps more than any other reason, I like new gadgets and my birthday's coming up in a couple of weeks, so let's just consider this an early present to myself :-)